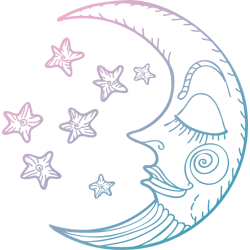 Free Moon Reading
by

Get a FREE personalized Moon Reading based on your name and birthday...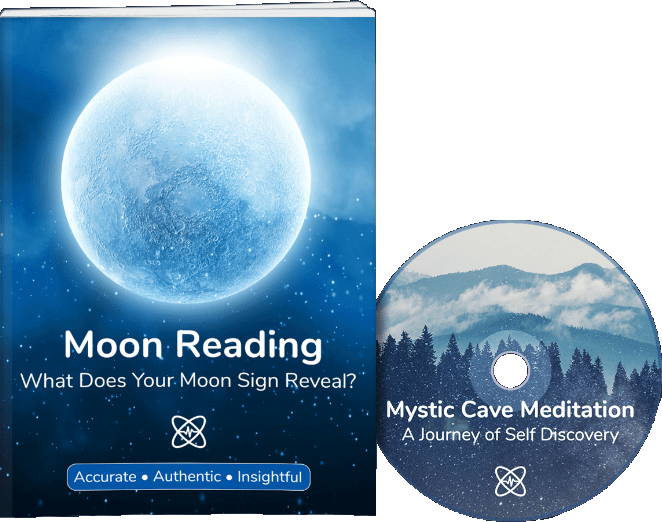 Your
personalized Moon Reading

will calculate the position of the moon and planets on your birthday and reveal exactly what they mean.
Find out where you have been misplacing your focus and attention, and where to redirect it so you can finally end your struggles...
See life-changing and transformational insights into your personality that you can use to build long-lasting, powerful relationships...
Understand upcoming obstacles you may be facing, the lessons you can learn from them, and the steps you need to take to conquer them...
Discover your true passions, and what environment you can thrive in...
Reveal your true desires that you might not be aware of, and find out how to make them a reality...
Empower yourself with your hidden strengths and talents, and discover how to grow them with them ease...
And a lot more, including bonus readings and affirmations sent right to your inbox!
Accurate • Authentic • Insightful
Here are real reviews from people who love their Moon Reading!




Your weekly
Lunar Horoscope
LUNAR ARIES - A bold, authentic Full Harvest Moon rises in your sign this week indicating a potent time for self-reflection, healing, and coming back into who you are.
LUNAR TAURUS - Do not be pushed into making a choice on something this week, show others you will decide when you are ready. Stay strong and you will be rewarded.
LUNAR GEMINI - It's a busy week with work and family, but try to preserve your energy because a new adventure is on the horizon, one both exciting and nerve-wrecking.
LUNAR CANCER - Weight your adventurous side evenly with your responsibilities this week and be realistic. While you are definitely most ready for a break (from it all), you have a few more things to get done.
LUNAR LEO - Although your communication is flowing easily this week, make sure you keep checking what you are saying. Your words have more weight and power to them than you know.
LUNAR VIRGO - With stable energies in your house this week, Lunar Virgo, you are a great listener and you have strong empathy for others.
LUNAR LIBRA - You will shine when talking about something unusual that interests you this week, and important people will notice your knowledge and passion.
LUNAR SCORPIO - This week you will realize some new possibilities for yourself, but you will need guidance. Go to those who you know can help you.
LUNAR SAGITTARIUS - This week you find yourself very busy. Family and work responsibilities are just the start of it, random opportunities and adventures keep popping up.
LUNAR CAPRICORN - When someone close to you misunderstands something you have said this week you will need to help them see more clearly, so stay calm and compassionate.
LUNAR AQUARIUS - This week, energies of leadership and management enter your sign. Remind people of their responsibilities this week, organize those close to you to accomplish important tasks.
LUNAR PISCES - When you have more time away from work and other responsibilities than you thought you would this week, use it for romance and creativity. Someone special will appreciate it
What exactly is a
Moon Reading

?
When you request a moon reading, our advanced software generates a 3D model of the solar system on the day you were born, and calculates the transits and aspects of the moon and planets. We take this data and combine it with our comprehensive library of astrological information to create a personalized Moon Reading, totally unique to you!
In addition to the moon reading, we also share a truly transformational guided meditation called the

Mystic Cave Meditation

that helps you unlock your personal power and align with your highest purpose by taking you on a hypnotic journey of self-discovery.
We hope you find tremendous value in these readings, and can't wait to share them with you!
About Us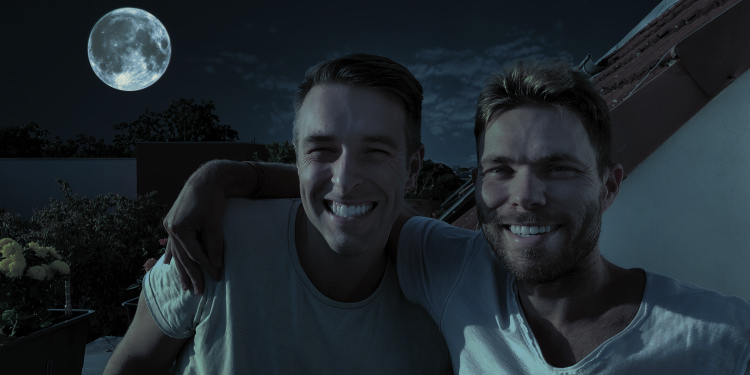 My name is Jeremy (on the left). My best friend Brad and I built MoonReading.com to teach people about their Moon Sign and Moon Phase and what they reveal about their personality, hidden talents and potential for positive change.
We offer the world's first video Moon Reading offering users a truly immersive astrological experience. We provide accurate and insightful guidance about your Moon Sign, Moon Phase and Astrological Chart, and how to use this new understanding to attract an abundance of love and prosperity.
We love what we do and we are incredibly happy to share our astrological knowledge with the world.
Our Promises to You
We will provide accurate, clear and trusted information on your personal astrology based on the most up-to-date and comprehensive astrological and lunar guidance.
We will work hard to educate our readers to advance their understanding of their personal astrology, especially the significance of their Moon Sign and Moon Phase.
We will constantly strive to innovate our technology and expand our products to improve our visitor's experience.
We will work to empower each of our visitors by providing them with profound insight into their personality, talents and abilities, ideal career path and future opportunities.
We will always work to support and add value to the Moon Reading and ThoughtOpera community.
Frequently Asked Questions
Is the Moon Reading really free?
Yes! The Moon Reading offered on this page is 100% free and there is no obligation to buy anything. If you are delighted by the astrological insights we share, there is an opportunity to purchase a more in depth reading that explores all of the planets in your Natal Chart - but this upgrade is completely optional.
There is no credit card required, and absolutely no "free trial" automatic upgrades or nonsense like that.
Our free Moon Reading has received thousands of positive comments and reviews, and we truly believe you will love yours!
Is my personal information safe and secure?
We take privacy issues very seriously and we are committed to keeping your personal information -- including your birthdate, time, location and email -- safe and secure. We are real people, we'll never send you spam, and you can always unsubscribe in just one click.
How can I contact customer support?
If you have any questions or need any support to access your Ultimate Astrology Reading or ThoughtOpera Personalized Manifestation Meditation System, please contact Brad at [email protected] We are available to help, and will work hard to resolve any issues you have immediately.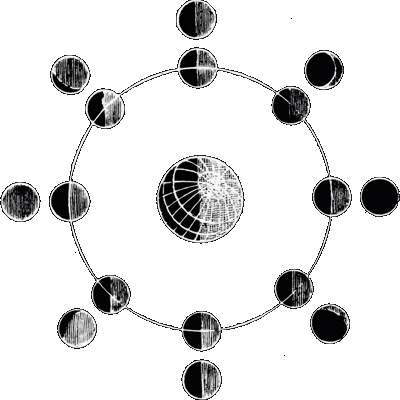 © Copyright 2020. All rights reserved. Made with ♥ by ThoughtOpera. Need help? Contact support here!
Terms of Service & Privacy Policy