Moon Sign Calculator
Enter your birthday and the closest city to where you were born:
Weekly Lunar Horoscope
LUNAR ARIES - This week, Lunar Aries, you will have a few new opportunities opening up for you, and you may feel some stress at the lack of time to sort through everything properly.
LUNAR TAURUS - Your instincts are sharp this week, Lunar Taurus. You have keen, animal-like senses to avoid pitfalls and also take advantage of opportunities.
LUNAR GEMINI - This week, Lunar Gemini, an unexpected meeting either in your personal life or work circles will remind you of the importance of a little fun and relaxation.
LUNAR CANCER - Lately, Lunar Cancer, it may feel like every day you are just trying to accomplish small, day-to-day tasks, but never "completing" anything.
LUNAR LEO - You need to make sure that you are dealing with your responsibilities this week, Lunar Leo. You won't necessarily feel like doing this and you will want to ignore them.
LUNAR VIRGO - You have been neglecting certain areas of your life lately, Lunar Virgo, namely your friends and family. This could be due to work, family, house projects or other responsibilities.
LUNAR LIBRA - You may have been feeling like your voice just hasn't been heard lately, Lunar Libra. That people close to you, whether family, friends, or a romantic partner are not listening.
LUNAR SCORPIO - Lunar Scorpios often exist in the space between. Between the present and the future, between the old world and the new one that exists only in our imagination.
LUNAR SAGITTARIUS - Your communication lines are open and flowing well this week, Lunar Sagittarius. You will be witty and tactful, and able to respond well to anything that's thrown at you.
LUNAR CAPRICORN - Something odd comes your way this week, Lunar Capricorn. This is influenced directly by the esoteric and mysterious energies entering your sign today.
LUNAR AQUARIUS - People are strangely drawn to you this week, Lunar Aquarius. Energies of charisma and intrigue enter your house and you give off an aura that draws attention.
LUNAR PISCES - There is a highly intuitive energy influencing your house this week, Lunar Pisces. This suggests it is a very important time for you to analyze and reflect on your dreams.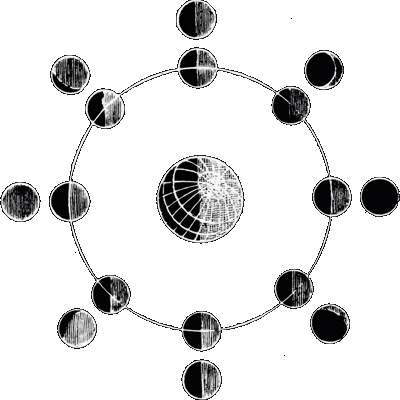 © Copyright 2023. All rights reserved. Made with ♥ by ThoughtOpera. Need help? Contact support here!
Terms of Service & Privacy Policy