Moon Sign Calculator
Enter your birthday and the closest city to where you were born:
Weekly Moon Sign Horoscope
LUNAR ARIES - This week, Lunar Aries, you will have to face some obstacles standing in the way of progress. These could be related to your personal or professional.
LUNAR TAURUS - You have felt pressure to keep things in harmony lately, Lunar Taurus, especially with your friends. Perhaps you are to maintain this balance with external forces in your life.
LUNAR GEMINI - Something has been on your mind as of late causing you stress, Lunar Gemini. You may not even be consciously aware of this issue, yet subconsciously it is still affecting you.
LUNAR CANCER - Money, new agreements and business opportunities are all part of your astrology this week, Lunar Cancer. This could manifest as a new project finally getting off the ground.
LUNAR LEO - There are potent problem-solving energies with you this week, Lunar Leo. You will be able to resolve or solve many problems that come your way, especially at work or with friends.
LUNAR VIRGO - You have been feeling much more intuitive and dreamy as of late, Lunar Virgo. Usually grounded in reality, responsibility and the tasks at hand, these days your focus is split.
LUNAR LIBRA - This week, Lunar Libra, you will find yourself pitted against someone with a position of authority in your life. A New Moon rises in your sign.
LUNAR SCORPIO - This week, Lunar Scorpio, life's responsibilities seem to be knocking at the door. There are some tensions surfacing in your financial life and it's important that you face up to these things.
LUNAR SAGITTARIUS - Energy is pouring into your house from various sides this week, Lunar Sagittarius. You can use this to reevaluate where you are in relation to achieving your goals in life.
LUNAR CAPRICORN - We all need a period of reflection and gratitude, Lunar Capricorn, and this week it is important for you to remember that. Real contentment and happiness can only be found within yourself.
LUNAR AQUARIUS - You have a lot of strong social energy this week, Lunar Aquarius, but if you are thinking of getting out there and meeting new people, you might have to think again.
LUNAR PISCES - Do not be afraid of big ideas this week, Lunar Pisces. You often limit yourself and place restrictions on your thinking, but this week you should let your imagination fly freely.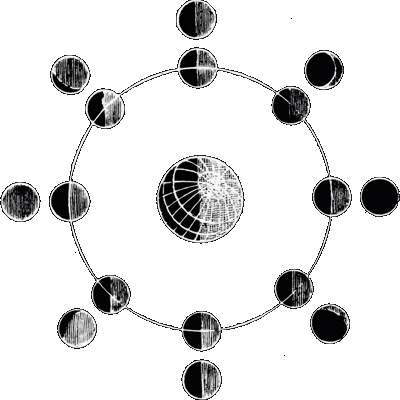 © Copyright 2022. All rights reserved. Made with ♥ by ThoughtOpera. Need help? Contact support here!
Terms of Service & Privacy Policy