Moon Sign Calculator
Enter your birthday and the closest city to where you were born:
Weekly Moon Sign Horoscope
LUNAR ARIES - Someone influential in your career, your finances, and your future in general has arrived in your life recently, Lunar Aries. Today, you have the opportunity to get the ball rolling with them.
LUNAR TAURUS - This week, Lunar Taurus,, energies of tranquility and peace enter your house. You are moving now into a time of calm and smooth waters and you can at last find some peace and rest.
LUNAR GEMINI - You need to make sure that you are dealing with your responsibilities this week, Lunar Gemini. You won't necessarily feel like doing this and you will want to ignore them and put things off.
LUNAR CANCER - You have great enthusiasm for your ideas this week, Lunar Cancer, and great ambitions for your future, but not everyone is going to understand. For some, your ideas are too ahead of the time
LUNAR LEO - This week, you may feel as though your emotions are starting to get the best of you. As a Lunar Leo, you thrive on harmony and peace, especially in your home.
LUNAR VIRGO - Energy is high in your work life this week, Lunar Virgo, indicating a prime opportunity for you to devote attention to any business ideas, job opportunities or creative endeavors.
LUNAR LIBRA - This week, Lunar Libra, you have extremely strong instincts. Some might even call it "eerie" that you seem to be able to guess things before they are said or predict things before they happen.
LUNAR SCORPIO - This week, Lunar Scorpio, is all about tackling challenges and problems you have been experiencing head on without hesitation. You will need to be very direct. Let go of self doubt.
LUNAR SAGITTARIUS - Do your best to protect and care for old connections this week, Lunar Sagittarius. It's easy to fall out of touch with people from your past, as your lives move and change, try to reconnect.
LUNAR CAPRICORN - This week, Lunar Capricorn, you feel surprisingly full of energy and focus. You don't feel as pressured, even if you still have a lot to do. Your energy will rise.
LUNAR AQUARIUS - This week, you have a deep urge to be with others, Lunar Aquarius. You yearn for emotional connection. While there are challenges at play, you need your friends to cheer you up.
LUNAR PISCES - This week, Lunar Pisces, is all about you and your natural talents and creativity. A Waning Crescent Moon rises in your sign urging you to listen to your dreams.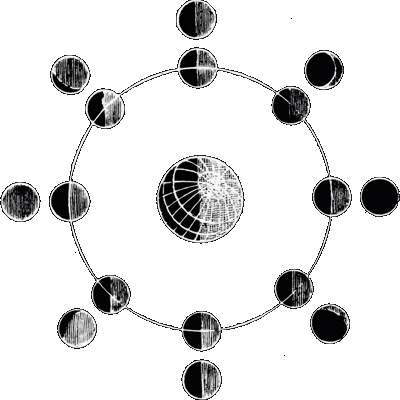 © Copyright 2022. All rights reserved. Made with ♥ by ThoughtOpera. Need help? Contact support here!
Terms of Service & Privacy Policy