Moon Sign Calculator
Enter your birthday and the closest city to where you were born:
Weekly Moon Sign Horoscope
LUNAR ARIES - Sometimes your honesty can be a little bit too real and too close to home, Lunar Aries. While you are saying it from the right place, with love even, not everyone has your self-confidence.
LUNAR TAURUS - You have been neglecting certain areas of your life lately, Lunar Taurus, namely your friends and family. This could be due to work, house projects or other responsibilities.
LUNAR GEMINI - It may go against your grain this week, Lunar Gemini, but all cards on the table and complete openness is the best way forward. This could be related to an issue with your personal life.
LUNAR CANCER - A small success in your life has had a major effect on you this week, Lunar Cancer, and your confidence is higher than usual. Use this as motivation to go after something bigger.
LUNAR LEO - Your energy is much higher than others around you this week, Lunar Leo, and they will take notice. In fact, in order to get some key things done for you, you will have to work with others.
LUNAR VIRGO - This week, Lunar Virgo, memories and emotions from the past are bubbling up to the surface, causing you to question and doubt your decisions.
LUNAR LIBRA - This week, Lunar Libra, someone close to you makes it clear that they are on opposite sides of an opinion when it comes to something important. It's fine to have strong opinions.
LUNAR SCORPIO - There is a highly intuitive energy influencing your house this week, Lunar Scorpio. This suggests it is a very important time for you to analyze and reflect on your dreams.
LUNAR SAGITTARIUS - This week, Lunar Sagittarius, is all about finding forgiveness and giving second chances to those who have wronged you, especially in your close relationships.
LUNAR CAPRICORN - You face a challenging situation that you will feel uncomfortable in, Lunar Capricorn, because of your personal beliefs and moral values.
LUNAR AQUARIUS - You have high energy and restless feet this week, Lunar Aquarius, which can often be an explosive combination. Make sure you keep your feet on the ground.
LUNAR PISCES - This week, Lunar Pisces, you find yourself dreaming to just get away from it all. You feel somewhat trapped at the moment; your mind constantly drifting toward far away shores.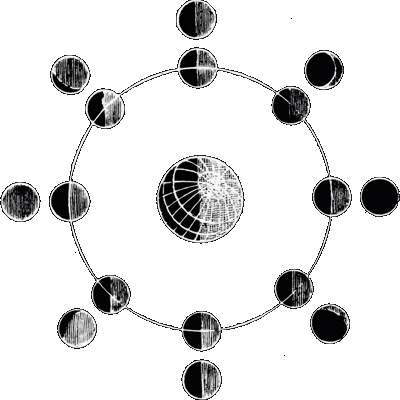 © Copyright 2022. All rights reserved. Made with ♥ by ThoughtOpera. Need help? Contact support here!
Terms of Service & Privacy Policy