Moon Sign Calculator
Enter your birthday and the closest city to where you were born:
Weekly Moon Sign Horoscope
LUNAR ARIES - The focus in your house is on responsibilities this week, Lunar Aries. This can refer to any area of your life, but it's likely to mean your responsibilities in your family life, whatever they may be.
LUNAR TAURUS - You have unusually accurate instincts this week, Lunar Taurus, and they are best used when it comes to your professional life. It may not be a urgent move.
LUNAR GEMINI - This week, Lunar Gemini, you will feel like you are straddling two worlds: the physical world and the more esoteric, spiritual (even alien) world that exists beyond it.
LUNAR CANCER - Your sense of adventure will take over this week, Lunar Cancer, and you will find yourself seeking new thrills and looking for new ways to find excitement.
LUNAR LEO - This week, you will be impatient with a friend or work colleague who does not see things the way you do, Lunar leo. Your reaction is to dig deeper and take this problem apart.
LUNAR VIRGO - Things are moving forward pretty fast in your life right now, Lunar Virgo, or they are about to. To prepare for this busy time take some time out today to center yourself.
LUNAR LIBRA - This week, Lunar Libra, life's responsibilities seem to be knocking at the door. There are some tensions surfacing in your financial life and it's important that you face up to these things.
LUNAR SCORPIO - You have strong creative energy this week, Lunar Scorpio, and this is a great time for anyone with any artistic leanings. This goes hand in hand with your feelings of new beginnings.
LUNAR SAGITTARIUS - This week, Lunar Sagittarius, your intuition is on overdrive and you will have a unique insight into how you appear to others, whether friends, family or colleagues.
LUNAR CAPRICORN - The focus is on your family this week, Lunar Capricorn, where there will be some important issues that need to be talked through.
LUNAR AQUARIUS - Today, luck and serendipity enter your house, Lunar Aquarius. This could impact you in subtle yet deeply meaningful ways, opening up doorways for abundance.
LUNAR PISCES - This week, Lunar Pisces, conflicting energies enter your house. You will be presented with an ultimatum or an either-or choice on something that will make you feel uncomfortable.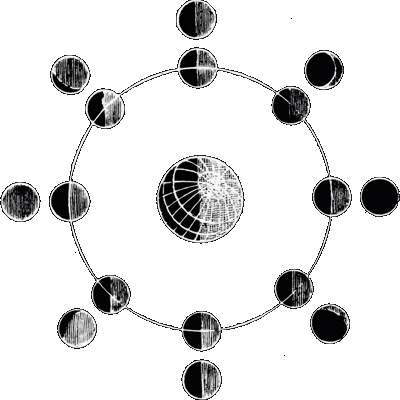 © Copyright 2022. All rights reserved. Made with ♥ by ThoughtOpera. Need help? Contact support here!
Terms of Service & Privacy Policy