Moon Sign Calculator
Enter your birthday and the closest city to where you were born:
Weekly Moon Sign Horoscope
LUNAR ARIES - This week, Lunar Aries, astrological energies enter your house in ways which enhance your connection to the spirit world and other esoteric realms.
LUNAR TAURUS - It might not be easy this week, Lunar Taurus, but you will need to strive to work as a team to achieve what needs to be done. This could be teamwork with friends, family or colleagues.
LUNAR GEMINI - This week, Lunar Gemini, be careful about charging into situations without thinking, especially in your work life. You may think it's a good idea at the time, but patience is important.
LUNAR CANCER - This week confidence and charisma enter your sign, Lunar Cancer. This can manifest as leadership qualities that you should embrace.
LUNAR LEO - Think about the last time you felt truly carefree and creative, Lunar Leo. How long has it been? This week is all about the importance of finding your inner child again.
LUNAR VIRGO - Someone will be urging you to give your opinion or make a decision on something this week, Lunar Virgo, but do not give into the pressure and allow yourself to be rushed.
LUNAR LIBRA - Energy is still strong in your communication area in your house this week, Lunar Libra, but it will take a slight shift. This week you will gain an understanding of what others are trying to say.
LUNAR SCORPIO - You have some wisdom to pass on to someone important this week, Lunar Scorpio, but make sure you are clear in what you are saying as misinterpretation is likely.
LUNAR SAGITTARIUS - This week, Lunar Sagittarius, you are feeling extra sociable and charismatic. Whether in person or online you enjoy spending time with people this week.
LUNAR CAPRICORN - Increased energy in your house of honesty and spiritual guidance will bring a resolution closer in your relationship, Lunar Capricorn. Tensions in your personal life are starting to recede.
LUNAR AQUARIUS - Something unexpected and surprising will come along this week, Lunar Aquarius, giving you a massive shove in the right direction.
LUNAR PISCES - You may find yourself thinking about someone from your past this week, Lunar Pisces, or someone you have not been in contact with for a while.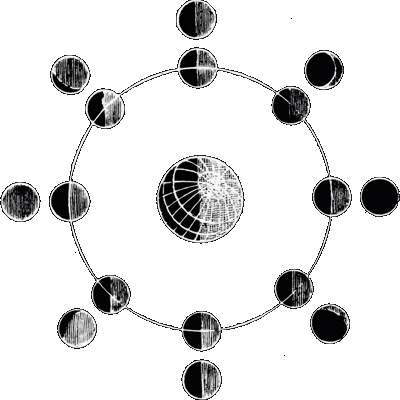 © Copyright 2023. All rights reserved. Made with ♥ by ThoughtOpera. Need help? Contact support here!
Terms of Service & Privacy Policy