Moon Sign Calculator
Enter your birthday and the closest city to where you were born:
Weekly Lunar Horoscope
LUNAR ARIES - This week, Lunar Aries, you will be faced with a sudden burst of reality that could upend things. A very clear and potent energy is moving into your house as a Full Moon rises in your sign.
LUNAR TAURUS - This week, Lunar Taurus, an unexpected meeting either in your personal life or work circles will remind you of the importance of a little fun and relaxation.
LUNAR GEMINI - This week, Lunar Gemini, you will feel yourself becoming impatient for change and pulled to move in a new direction.
LUNAR CANCER - This week, Lunar Cancer, you feel ready to move on in some way in your life, but you may feel some frustration as you have been struggling to do so.
LUNAR LEO - This week, Lunar Leo, you should pay attention to your home life. Astrological energies are really focused on the home for you. There may be tension or pressing issues with your family.
LUNAR VIRGO - This week is all about taking care of yourself, Lunar Virgo. You seem to have a knack for looking out for other people even if it means neglecting yourself.
LUNAR LIBRA - This week, Lunar Libra, you have highly creative and esoteric energy in your house. You are literally bursting with unique ideas.
LUNAR SCORPIO - You could be facing some frustration this week, Lunar Scorpio, when it comes to putting your personal plans into action. Someone you like wants to spend time with you.
LUNAR SAGITTARIUS - Potent energies of love, attraction, and romance enter your house this week, Lunar Sagittarius. You are especially attractive to others.
LUNAR CAPRICORN - You always try to look out for your friends when able, Lunar Capricorn, and this week you have extra capacity to lend a hand to those you care about.
LUNAR AQUARIUS - Communication will be easier, smoother, and clearer for you this week, Lunar Aquarius, and this especially applies in your personal relationships.
LUNAR PISCES - You will have strong energy in your creativity this week, Lunar Pisces, and you can use this and implement it in any area of your life.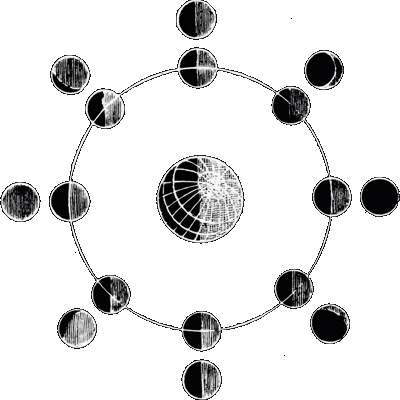 © Copyright 2023. All rights reserved. Made with ♥ by ThoughtOpera. Need help? Contact support here!
Terms of Service & Privacy Policy