Moon Sign Calculator
Enter your birthday and the closest city to where you were born:
Weekly Moon Sign Horoscope
LUNAR ARIES - You are sandwiched between some strong energy this week, Lunar Aries, and this is pushing you to ask those what if questions. Think about how you would write yourself your perfect life.
LUNAR TAURUS - Things are changing fast in your professional or work life today, Lunar Taurus, and you have some amazing opportunities opening up in front of you.
LUNAR GEMINI - You can act as a shining light for others this week, Lunar Gemini, and can help them to see that being negative and engaging in drama is only bringing them down more.
LUNAR CANCER - Holding onto secrets will become a burden for you this week, Lunar Cancer, whether they are yours to keep or someone else's. It is time for you to free yourself and let them go.
LUNAR LEO - There are high levels of romance and passion in your house this week, Lunar Leo, and you should make sure this does not go to waste in your life, no matter what your situation is.
LUNAR VIRGO - Energy is pouring into your house from various sides today, Lunar Virgo. You can use this to reevaluate where you are in relation to achieving your goals in life.
LUNAR LIBRA - You have some doubts and worries about a close relationship this week, Lunar Libra. You are beginning to think that they do not fully appreciate the immense effort you have put into the relationship.
LUNAR SCORPIO - You will have great energy this week for sorting out any issues or projects you have put on the back burner, Lunar Scorpio. You will be able to look ahead and behind you at the same time.
LUNAR SAGITTARIUS - You have been incredibly busy as of late, Lunar Sagittarius. Day to day responsibilities piling up and you always seem one step behind. You feel as if you can't rest as there's too much to do.
LUNAR CAPRICORN - This week, Lunar Capricorn, it is critical that you try to remember your dreams and analyze them. The best way for you to do that is to write them as soon as you awaken.
LUNAR AQUARIUS - You have restless energy regarding a personal project or responsibility this week, Lunar Aquarius. One that has required your attention and work for months.
LUNAR PISCES - Put yourself forward and help others this week, Lunar Pisces, no matter how much you think you can't find the energy. Doing this will store up good vibes with you and whoever you help.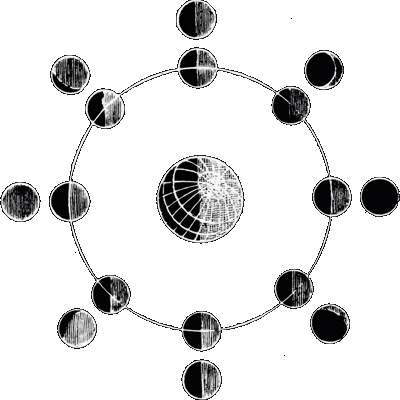 © Copyright 2021. All rights reserved. Made with ♥ by ThoughtOpera. Need help? Contact support here!
Terms of Service & Privacy Policy