Moon Sign Calculator
Enter your birthday and the closest city to where you were born:
Weekly Moon Sign Horoscope
LUNAR ARIES - Your responsibilities need attending to this week, whether you feel like it or not, so take a methodical attitude to things. Hard work and focus will pay off in spades.
LUNAR TAURUS - Good things are happening in your financial life, but be careful who you talk to about this. Sometimes it's better to keep your successes to yourself. Abundance flows easily.
LUNAR GEMINI - This week is going to feel like a mini vacation for you. You will feel fun and full of energy, ready to light up the world, even if you have certain responsibilities.
LUNAR CANCER - It's the right week to reach out and reconnect with family members, particularly parents and grandparents. Important bonds need to be restored.
LUNAR LEO - You need to work smarter, rather than harder this week, especially in your job, choosing which tasks and issues need your attention the most. A First Quarter Moon rises in your sign.
LUNAR VIRGO - This week you have the chance to take advantage of experiences and live authentically, do not try to make excuses. Confidence and boldness enter your house.
LUNAR LIBRA - You face some frustration at home or at work when things break down, but try to stay calm and find solutions. There is an important lesson contained within this problem, which is a gift.
LUNAR SCORPIO - This week the focus is on your relationships, whatever they might be, and bringing back old feelings of positivity. Disagreements or friction will dissolve.
LUNAR SAGITTARIUS - Someone will come to you this week for advice or help, or to ask your opinion. See this as a compliment and offer your help in spades. This kindness will come back to you threefold.
LUNAR CAPRICORN - Opportunities and possibilities are hidden in small occurrences this week so you will need an open mind to find them. But when you do, you won't be disappointed.
LUNAR AQUARIUS - It's the perfect week for thinking about your future, but make sure you are happy with where you are right now, before you take off like a rocket ship dreaming of what's to come.
LUNAR PISCES - A small issue with money as of late will lead you into a more enlightened week where you will focus on bigger issues. Financial challenges always put things into perspective.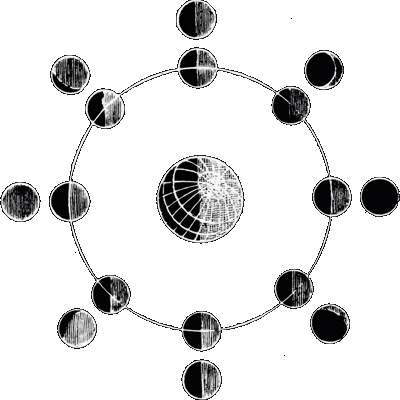 © Copyright 2021. All rights reserved. Made with ♥ by ThoughtOpera. Need help? Contact support here!
Terms of Service & Privacy Policy