Moon Sign Calculator
Enter your birthday and the closest city to where you were born:
Weekly Moon Sign Horoscope
LUNAR ARIES - You have strong instincts this week, Lunar Aries, especially when it comes to making decisions. But you may struggle to recognize it and you could ignore what your heart is telling you.
LUNAR TAURUS - You are a great problem solver this week, Lunar Taurus, and this will be especially beneficial in your work life where others will notice your spark and your skills.
LUNAR GEMINI - You have stable energy in your house this week, Lunar Gemini, leading you to seek balance and reliability so that you have everything in its place in your life.
LUNAR CANCER - Energy is flooding into your work life and your finances from various different angles, making it a great time to bring the two areas together, Lunar Cancer.
LUNAR LEO - To have a smoother day with less worry and stress, stop trying to control every little thing. A Last Quarter Moon rises in your sign helping you to connect to your true path.
LUNAR VIRGO - This week, Lunar Virgo, some healthy competition enters the scene to light up your life in surprising ways. This could actually open up a door or two for you.
LUNAR LIBRA - There are problem-solving energies in your house this week, Lunar Libra. You will be able to resolve many challenges that come your way, especially at work or with friends.
LUNAR SCORPIO - This is the perfect day for you to reflect on where you are right now and where you want to be, Lunar Scorpio. Spend some time meditating or just indulging in some deep thinking.
LUNAR SAGITTARIUS - You have a real shine to you this week, Lunar Sagittarius, your aura is vibrant and you will walk with an air of someone special. People will find themselves drawn to you.
LUNAR CAPRICORN - It's a good day for your relationships, Lunar Capricorn, especially intimate relationships. Everything will run smoothly with much happiness and contentment.
LUNAR AQUARIUS - Multiple pathways are opening up for you this week, Lunar Aquarius. Choices and opportunities, each one branching off in different directions, but all leading towards further spiritual growth.
LUNAR PISCES - This week, Lunar Pisces, sees highly erratic energy arrive in your sign, demanding focus and discipline in order to make sure you are staying on top of your responsibilities.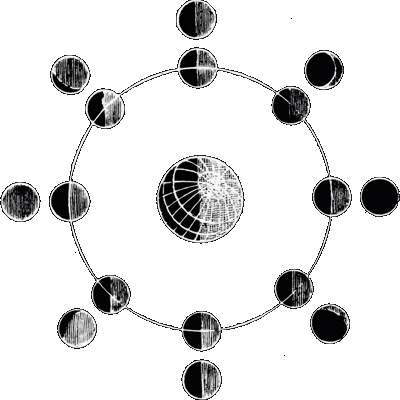 © Copyright 2021. All rights reserved. Made with ♥ by ThoughtOpera. Need help? Contact support here!
Terms of Service & Privacy Policy