Moon Sign Calculator
Enter your birthday and the closest city to where you were born:
Weekly Moon Sign Horoscope
LUNAR ARIES - This week, Lunar Aries, positive energy enters your financial house. This could unlock new cash flows or ways to make money, good fortune, and even business opportunities.
LUNAR TAURUS - This week, Lunar Taurus, is all about achieving balance in your personal relationships, especially your relationship with your partner.
LUNAR GEMINI - You are filled with kinetic, impatient energy this week, Lunar Gemini. You have a yearning to change things up, to break free.
LUNAR CANCER - It's all about compromise this week, and not necessarily yours, Lunar Cancer. Someone needs to do some backing down and it does not have to be you.
LUNAR LEO - This week romantic energies arrive in your house, Lunar Leo. Whether you are seeking love in your life or not today, it tends to show up when you least expect it.
LUNAR VIRGO - There has been a lot going on for you lately, Lunar Virgo, but you do have some free time coming up and it is important that you use it to clean up loose ends.
LUNAR LIBRA - This week will be particularly busy for you, Lunar Libra. You are feeling ambitious, hardworking and up to the task.
LUNAR SCORPIO - It's a confusing and maybe chaotic time in your home life this week, Lunar Scorpio, and it's up to you to stay calm and bring peace to the situation.
LUNAR SAGITTARIUS - This week, Lunar Sagittarius, you will make a connection with someone that will at first seem meaningless or perhaps mundane.
LUNAR CAPRICORN - You will experience some self-doubt this week, Lunar Capricorn, and it may be difficult at times to stop it from taking over. The answer is, if you do not feel confident, simply pretend.
LUNAR AQUARIUS - This week, a friend will need your emotional support. They will need your help to teach them how to be resilient.
LUNAR PISCES - It may go against your grain this week, Lunar Pisces, but all cards on the table and complete openness is the best way forward.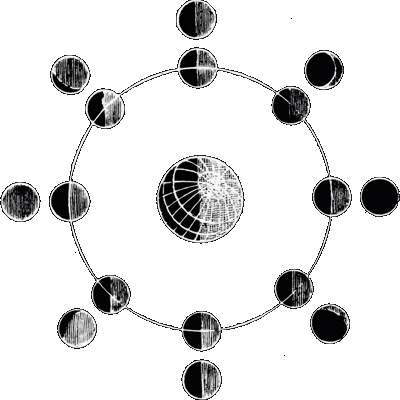 © Copyright 2021. All rights reserved. Made with ♥ by ThoughtOpera. Need help? Contact support here!
Terms of Service & Privacy Policy