Moon Sign Calculator
Enter your birthday and the closest city to where you were born:
Weekly Moon Sign Horoscope
LUNAR ARIES - You have been feeling restless this week, Lunar Aries. Yearning for freedom and change (something at odds with the stability, organization and planning you are generally drawn to).
LUNAR TAURUS - It might not be easy this week, Lunar Taurus, but you will need to strive to work as a team to achieve what needs to be done.
LUNAR GEMINI - This week, Lunar Gemini, is all about finding forgiveness and giving second chances to those who have wronged you, especially in your close relationships.
LUNAR CANCER - This week, Lunar Cancer, your personal life will take on added significance. Whether this is with friends, family or a love interest, it will be consequential. A Last Quarter Moon rises in your sign.
LUNAR LEO - There will be some tension in your financial life this week, Lunar Leo, but rather than seeing this as a headache, try to look at it as an opportunity.
LUNAR VIRGO - Someone around you, most likely a friend, could use a pick me up this week, Lunar Virgo, and you are the right person to do it. If this person has a particular problem, you can help them out.
LUNAR LIBRA - You are going to feel a strong urge to speak your mind this week, Lunar Libra (as if that is a total surprise!), but you must think very carefully about what you want to say and how you say it.
LUNAR SCORPIO - Do not over react to anything anyone says or does this week, Lunar Scorpio. You are feeling over sensitive and could misinterpret things as personal attacks or slights when they are not.
LUNAR SAGITTARIUS - You have been going about your life with a focus on your responsibilities this week, Lunar Sagittarius be it work, family, friends or school.
LUNAR CAPRICORN - A challenging and resistant energy hangs about your house this week, Lunar Capricorn, one that comes with an important lesson.
LUNAR AQUARIUS - When someone asks for your opinion and advice this week, Lunar Aquarius, see this as a compliment and offer your help in spades.
LUNAR PISCES - You have unusually strong supportive energies arriving in your sign this week, Lunar Pisces. It appears that many people close to you in your life have lower energy and a lack of motivation.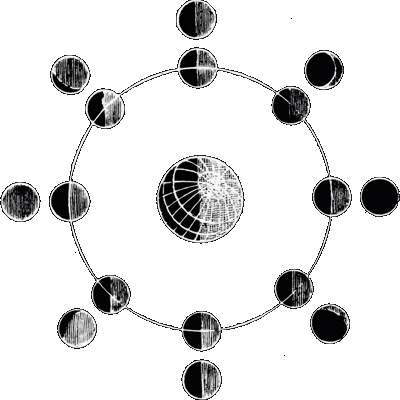 © Copyright 2021. All rights reserved. Made with ♥ by ThoughtOpera. Need help? Contact support here!
Terms of Service & Privacy Policy