Moon Sign Calculator
Enter your birthday and the closest city to where you were born:
Weekly Moon Sign Horoscope
LUNAR ARIES - If you are looking for advice on anything in your life this week, Lunar Aries, someone older and wiser has the answers. This person could be a family member or coworker.
LUNAR TAURUS - Some unexpected, challenging news will come to you this week, Lunar Taurus, which will catch you off guard. This could be something small and easy to deal with or something much bigger.
LUNAR GEMINI - This week, Lunar Gemini, energies providing you with wisdom and perceptivity enter your house. You may find yourself noticing things that used to allude you.
LUNAR CANCER - This week, Lunar Cancer, your tendency to focus on what could be, rather than what actually is, can cause some problems for you.
LUNAR LEO - This week, there is the potential for a bit of drama to boil over in your life, Lunar Leo. Perhaps there has been some tension in your family or professional life.
LUNAR VIRGO - You have been working hard lately, Lunar Virgo, and you will have an opportunity to really take advantage of what you have achieved this week.
LUNAR LIBRA - You have strong energy entering your work life and career house this week, Lunar Libra, indicating financial opportunities will present themselves to you.
LUNAR SCORPIO - You are filled with kinetic, impatient energy this week, Lunar Scorpio. You have a yearning to change things up, to break free. You are leaning towards adventure.
LUNAR SAGITTARIUS - This week your friendships and relationships are harmonious, Lunar Sagittarius, as positive romantic energy enters your house. Your friendships will feel more substantial.
LUNAR CAPRICORN - You are a powerful dreamcatcher this week, Lunar Capricorn. You are connected to other realms and the esoteric, and you have a special relationship to dreams.
LUNAR AQUARIUS - This week, Lunar Aquarius, some healthy competition enters the scene to light up your life in surprising ways and may benefit you quite directly.
LUNAR PISCES - You will be faced with some decisions that you feel are too big for you this week, Lunar Pisces, and you will feel nervous about taking a leap in any direction.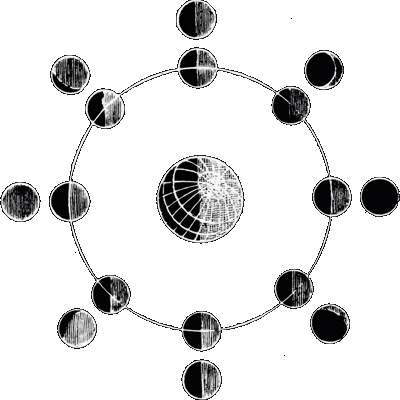 © Copyright 2022. All rights reserved. Made with ♥ by ThoughtOpera. Need help? Contact support here!
Terms of Service & Privacy Policy