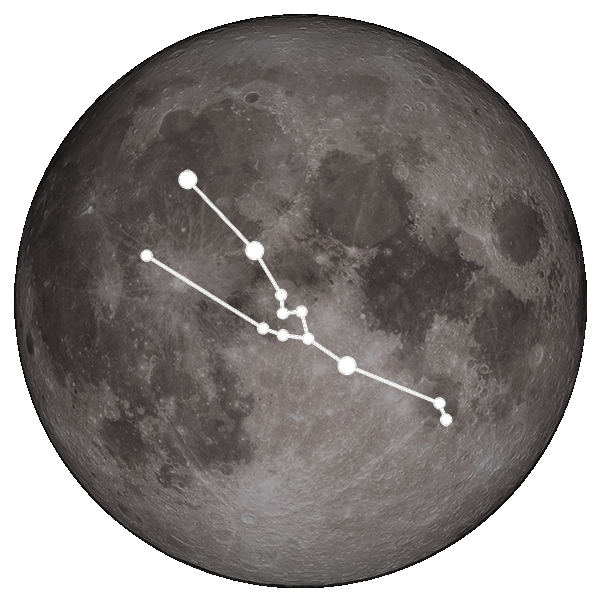 Lunar Taurus
Instead of looking at your Star/Zodiac Sign, this Lunar Horoscope reveals the guidance of your Taurus Moon Sign. Not your Moon Sign? Click here.
This week, Lunar Taurus,, energies of tranquility and peace enter your house. You are moving now into a time of calm and smooth waters and you can at last find some peace and rest. There are great opportunities for growth and change ahead of you so make sure you figure these things into your plans. As things become calmer inr your house, you will feel a lot more clear about your plans and new opportunities that are available to you. Keep building your future and move forward with the biggest of hopes and dreams, you might just reach them.

You will also be strongly influenced by the Waning Crescent Moon in Pisces which rises on May 23rd. Its energies will transport you to the realm of dreams and enhance your connection to the mystical and magic.

Known as the "Dreamcatcher Moon" because it occurs with the Sun in communicative Gemini while the Moon is in dreamy Pisces, this lunation is said to dramatically enhance your intuition and connection to your dreams. Pay special attention to the messages and imagery contained within your dreams this week, especially the night of May 23rd.

The world of dreams is often seen as a liminal space: between the conscious and the subconscious; the real and the illusion. And it is at this margin – this space between fantasy and reality – where this Moon asks you to spend some time. What central themes have been dominating your dreams, as of late? Is there a recurring pattern or scenario that seems to be repeating itself? Are you flying? Falling? Perhaps escaping from something? Or finding yourself in place of calm and peace?

Famed psychologist, Carl Jung, believed dreams represented the psyche or subconscious' attempt to communicate important messages to the individual. In fact, he understood them as a key player in the development of your personality – a process he coined "individuation." For Jung, dreams can show us authentic portrayals of who we really are and who we want to be or represent parts of ourselves that we repress or fear. As you reflect on your dreams this week, consider these observations.

This is also a highly creative Moon, and with the Sun moving into communicative Gemini, you are urged to speak through your creativity. If there is something inside of you that was to be expressed and explored, now is the chance to release that. Whatever part of yourself needs creative expression should be embraced and you will find great peace, and potentially even material success.

We all have different ways we communicate our creativity: through writing, art, music, dance, but also through how we interact with the world around us. This moon urges you to ask yourself what parts of yourself would you like to share with the world? Even just being present, and bringing your positive energy and enthusiasm to friendships and relationships is an important form of release and expression. New horizons of opportunity are opening up for you this week that are connected to your natural talents and hidden gifts.
This Simple Quiz Reveals Your True "Personality Sign" and The Result Might Surprise You!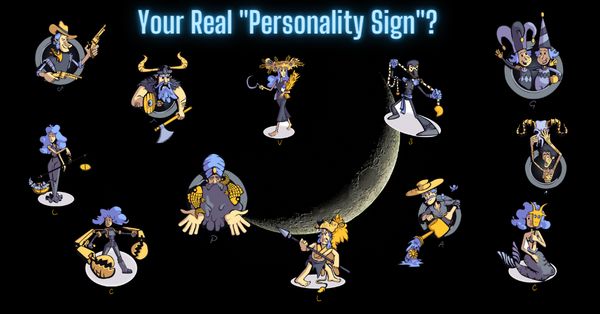 ☝️ Click the image above to discover your Personality Star Sign!
You are NOT just a product of the date you were born.
Your birth-date cannot tell you the EXACT type of person you are... or divine what will happen in your future with perfect accuracy.
But your SOUL can. Your PERSONALITY can. The person you ARE deep inside can.
And this Personality Astrology Test will uncover the truth about your birth sign.
Are you really what you think you are?
Or are you something else entirely?
And WHAT does it all mean?
>> Discover your true "Personality Sign" right here.
***
(Click here to change your sign)
Weekly Moon Sign Horoscope
LUNAR ARIES - Someone influential in your career, your finances, and your future in general has arrived in your life recently, Lunar Aries. Today, you have the opportunity to get the ball rolling with them.
LUNAR TAURUS - This week, Lunar Taurus,, energies of tranquility and peace enter your house. You are moving now into a time of calm and smooth waters and you can at last find some peace and rest.
LUNAR GEMINI - You need to make sure that you are dealing with your responsibilities this week, Lunar Gemini. You won't necessarily feel like doing this and you will want to ignore them and put things off.
LUNAR CANCER - You have great enthusiasm for your ideas this week, Lunar Cancer, and great ambitions for your future, but not everyone is going to understand. For some, your ideas are too ahead of the time
LUNAR LEO - This week, you may feel as though your emotions are starting to get the best of you. As a Lunar Leo, you thrive on harmony and peace, especially in your home.
LUNAR VIRGO - Energy is high in your work life this week, Lunar Virgo, indicating a prime opportunity for you to devote attention to any business ideas, job opportunities or creative endeavors.
LUNAR LIBRA - This week, Lunar Libra, you have extremely strong instincts. Some might even call it "eerie" that you seem to be able to guess things before they are said or predict things before they happen.
LUNAR SCORPIO - This week, Lunar Scorpio, is all about tackling challenges and problems you have been experiencing head on without hesitation. You will need to be very direct. Let go of self doubt.
LUNAR SAGITTARIUS - Do your best to protect and care for old connections this week, Lunar Sagittarius. It's easy to fall out of touch with people from your past, as your lives move and change, try to reconnect.
LUNAR CAPRICORN - This week, Lunar Capricorn, you feel surprisingly full of energy and focus. You don't feel as pressured, even if you still have a lot to do. Your energy will rise.
LUNAR AQUARIUS - This week, you have a deep urge to be with others, Lunar Aquarius. You yearn for emotional connection. While there are challenges at play, you need your friends to cheer you up.
LUNAR PISCES - This week, Lunar Pisces, is all about you and your natural talents and creativity. A Waning Crescent Moon rises in your sign urging you to listen to your dreams.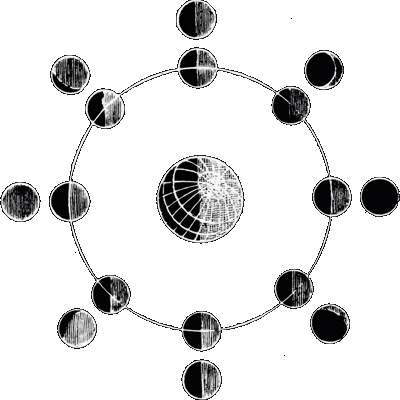 © Copyright 2022. All rights reserved. Made with ♥ by ThoughtOpera. Need help? Contact support here!
Terms of Service & Privacy Policy